Moscow city design code
19 July 2013
Task: to organize signage placement in the historical part of the city
Commissioned by the Moscow Architecture & City Development Committee and its Head Architectural Planing Division, the studio has developed an advertising and information placement concept for the city's eleven historical downtown streets. The concept is accompanied by a style handbook.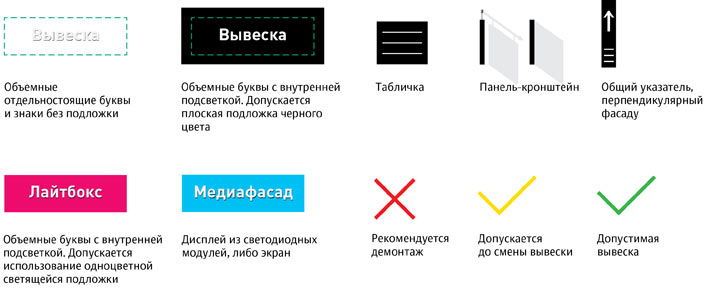 The handbook covers general recomendations for installing various structures on the front of the buildings, as well as examples of pleasant signage layout for each building on the following streets: Bolshaya Dmitrovka, Petrovka, Kuznetsky Most, Rozhdestvenka, Tverskaya, 1-ya Tverskaya-Yamskaya, Bolshaya Sadovaya, Vozdvizhenka, Novy Arbat, Stoleshnikov Pereulok, and Kamerghersky Pereulok.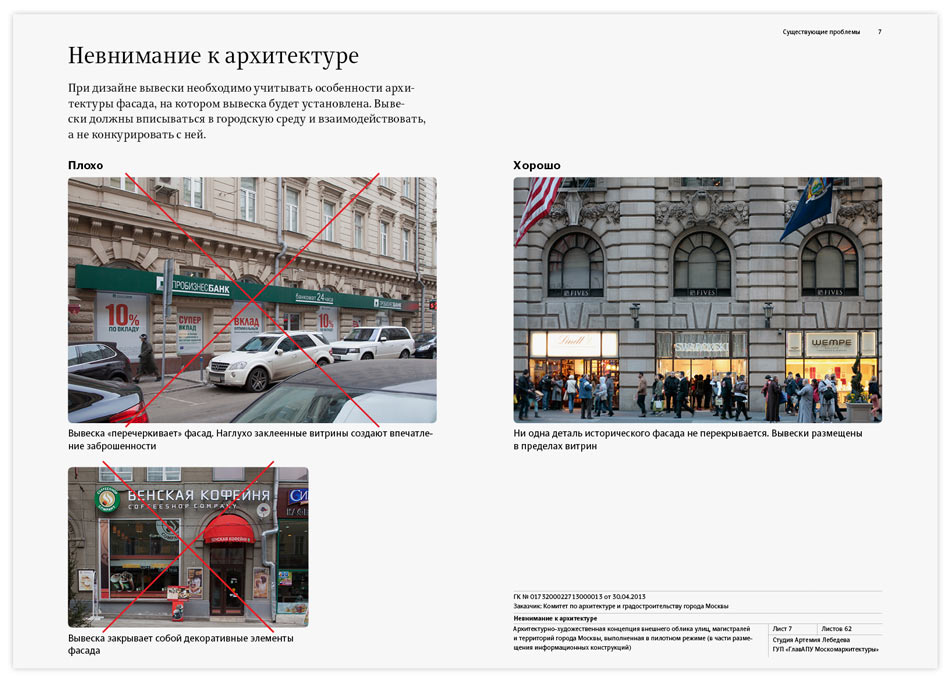 Pages from the signage guide on consequences of treating facades carelessly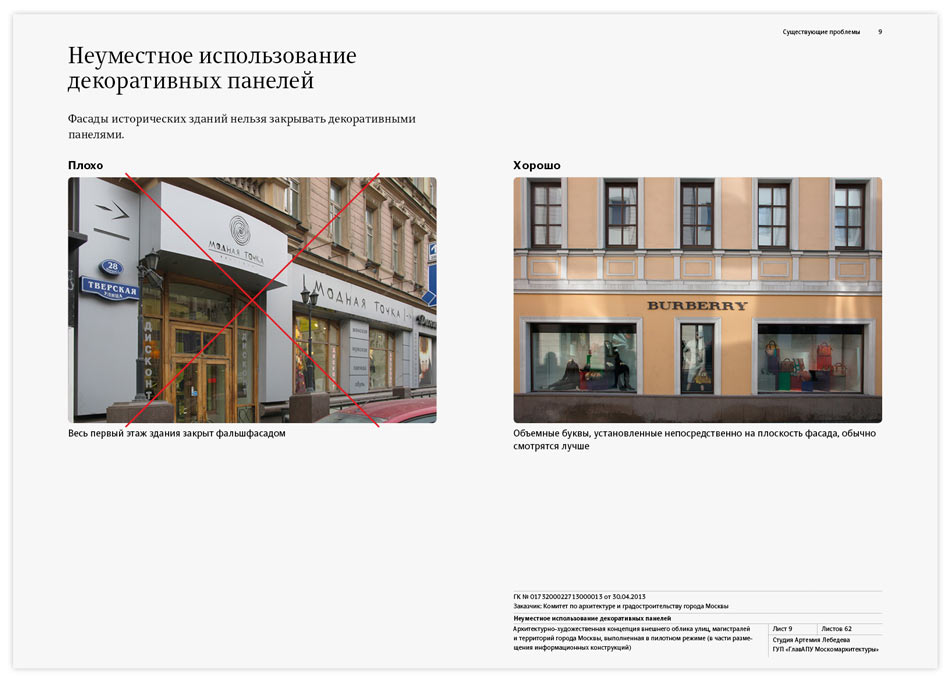 On decorative panels
The code's purpose is to improve the Moscow historical center appearance and to simplify the new signage approval process.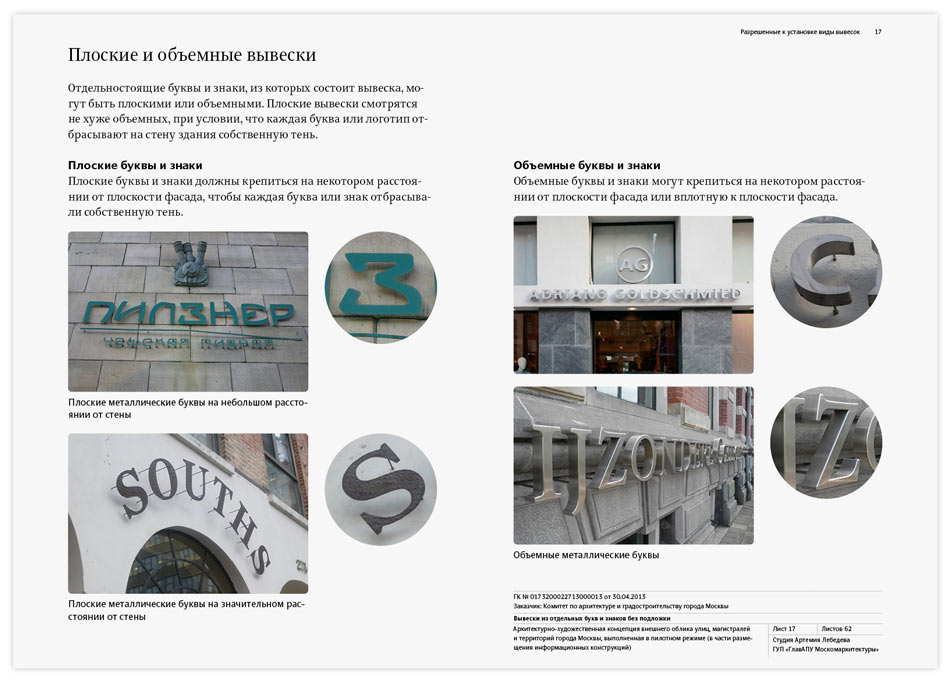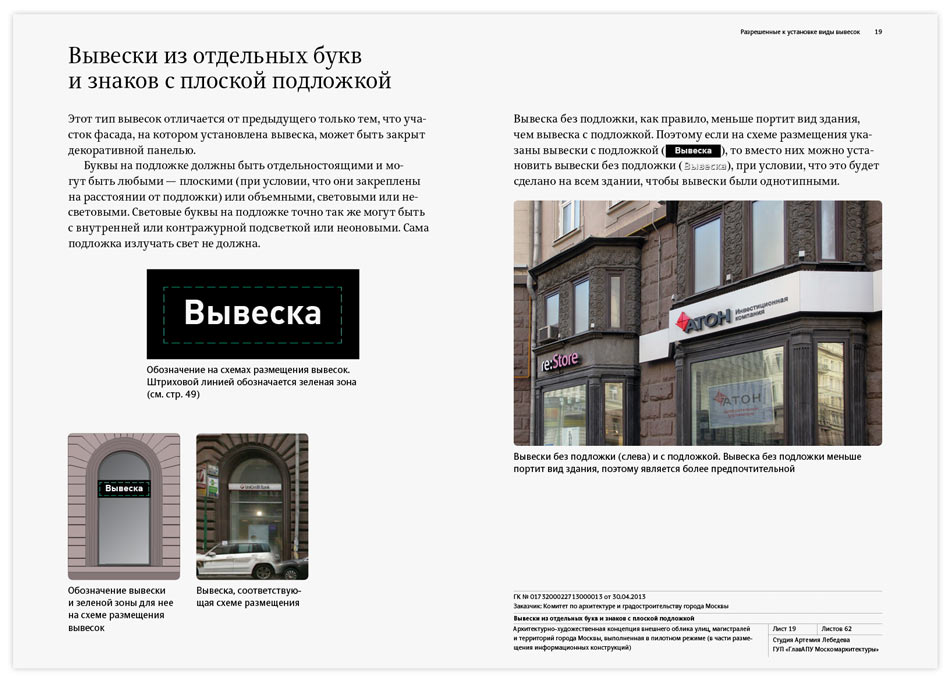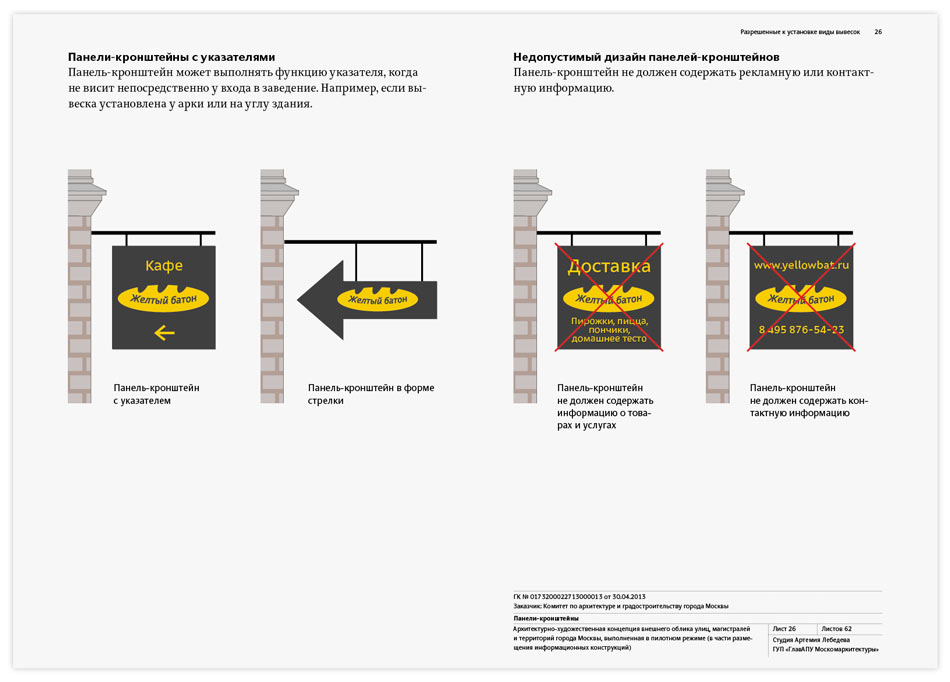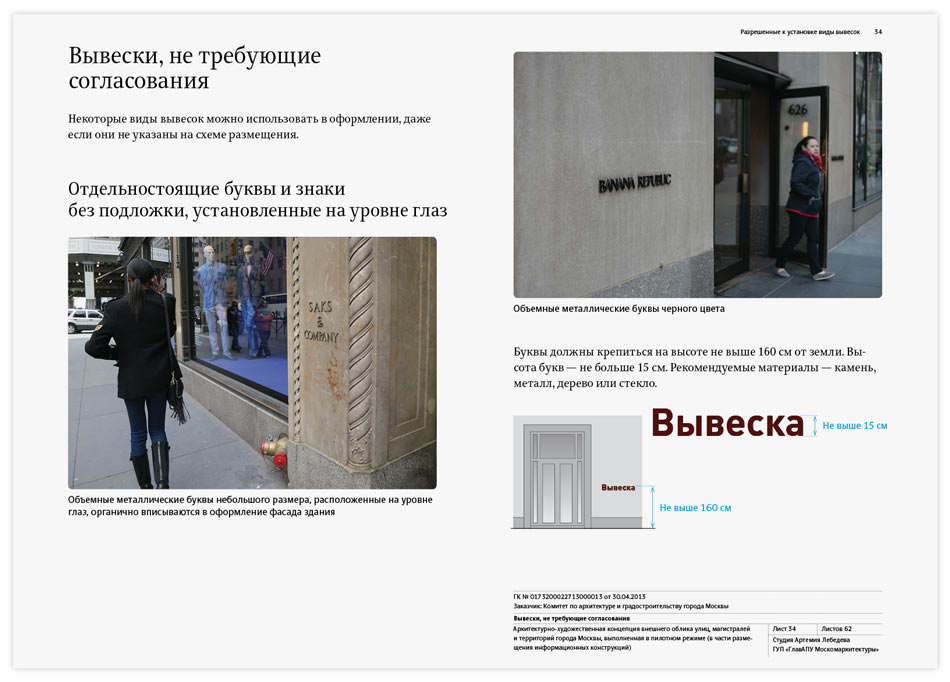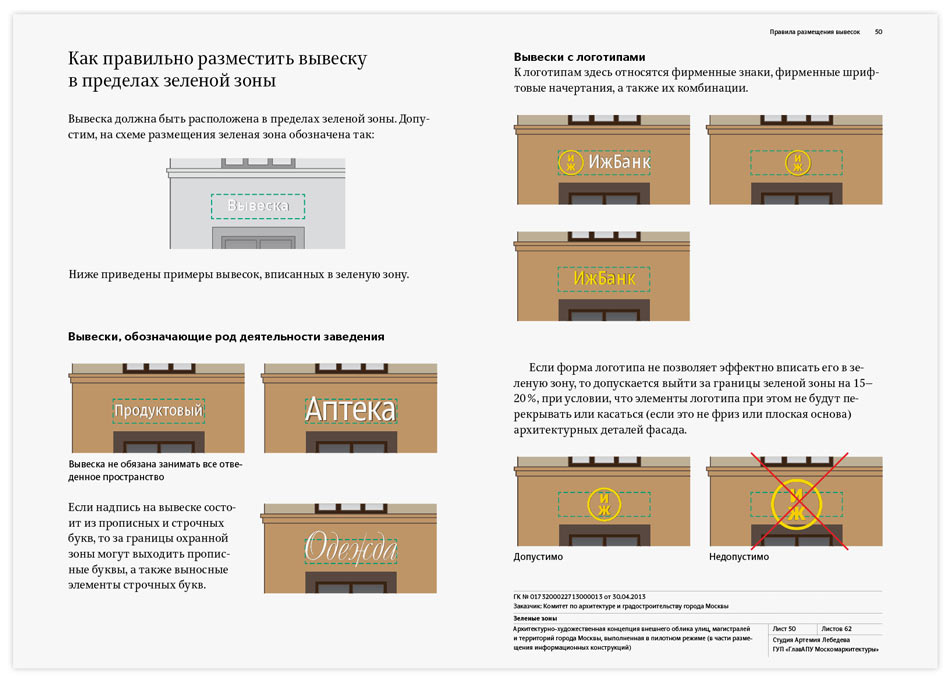 On different structures and their installment
The project is launched in pilot mode.
Original article